What's On
There's something for everyone! From petting zoos and market stalls to rides and fireworks, there is entertainment for the whole family!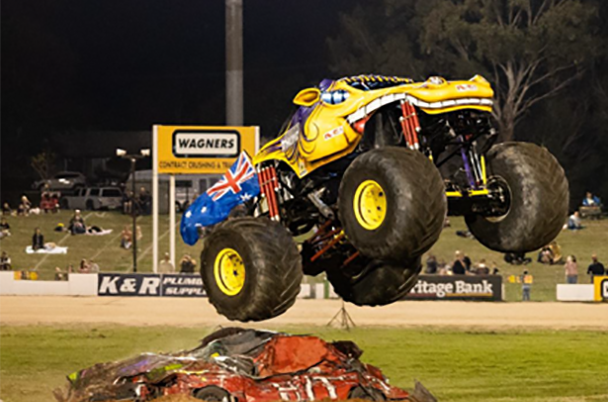 The Monster Trucks
The 2021 Gatton Show is fast approaching, and we are pleased to announce that The Monster Trucks will again be appearing at the Gatton Show, thanks to a Queensland State Government Community Drought Support Program Grant
THE MONSTER TRUCK
We are asking the Public to be Covid Safe and pre-purchase your tickets. Tickets will still be available at the gate, payment by either card or cash.
Ticket link – https://booking.safevisit.com.au/vo2as or Scan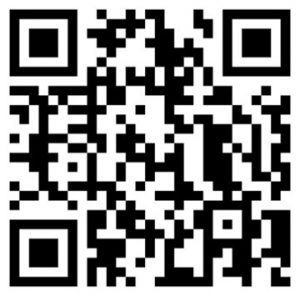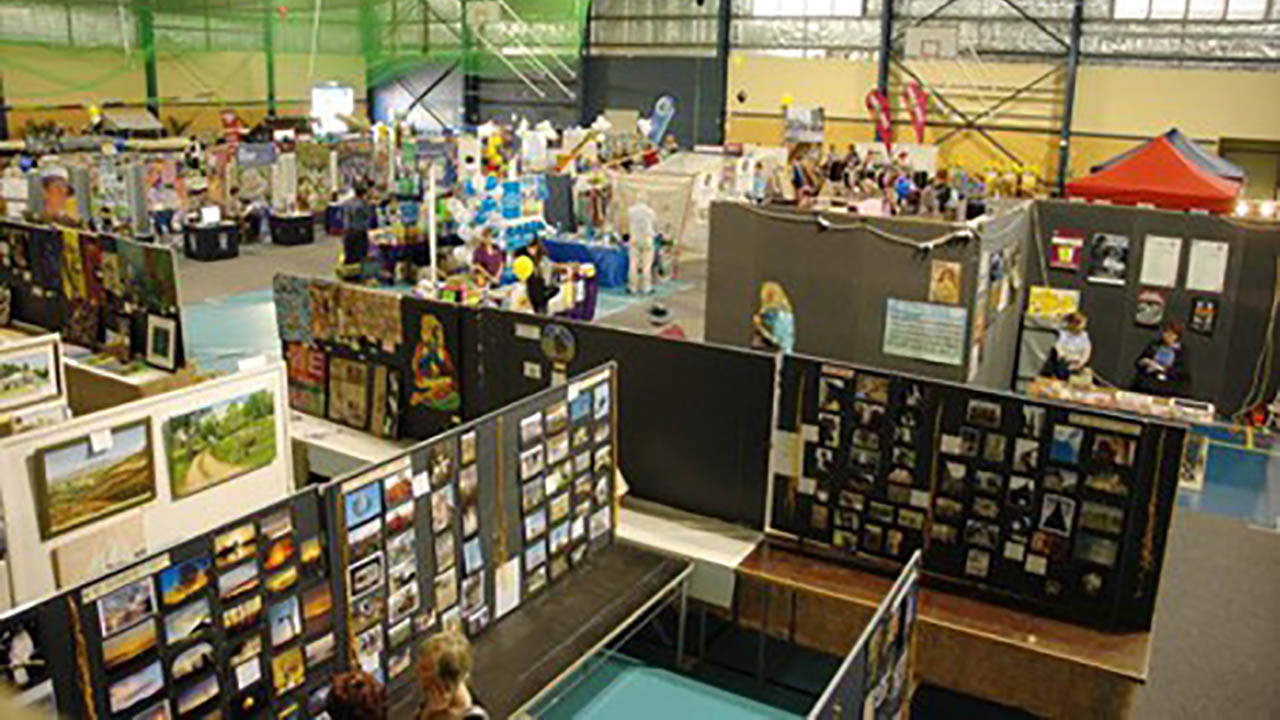 The Pavilion
Browse through the stalls in the Pavilion, with lollies, gifts and shows for all.
If you are interested in booking a site, please click here.
Pavilion Entertainment
Saturday 17th July
10am     Starlite Dancers
11am      Dance Force
12pm     Official Opening
1pm       FAD
1.30pm  Kevin Smith (soloist)
2pm      Moove & Groove
2.30pm Kevin Smith (soloist)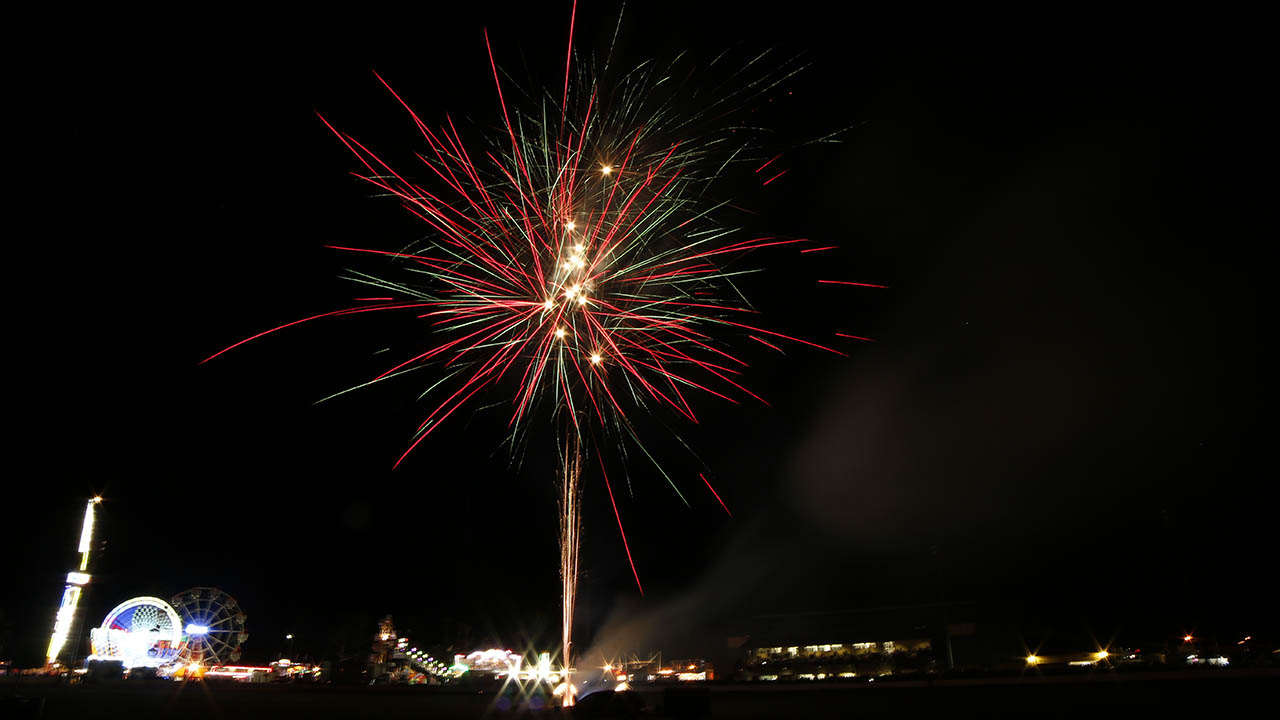 Night Entertainment
More information coming soon in regards to the 2021 Night Entertainment. Stay tuned!
Night Entertainment 2021 SHOW
Will include the following.
6.00pm     Welcome to Night Program and National Anthem sung by Ma Ma Ck, Mt Whitestone and Mt Sylvia State Schools
Approx      6.15pm     Wood Chop Hard Hitting Qld Final
Approx      6.45m      Lockyer Lawn Mowers
Approx      7.15pm      Aussie FMX
Approx      7.35pm      Lockyer Ag Challenge
Approx      8.00pm      Fireworks Spectacular
Approx      8.20pm      Monster Trucks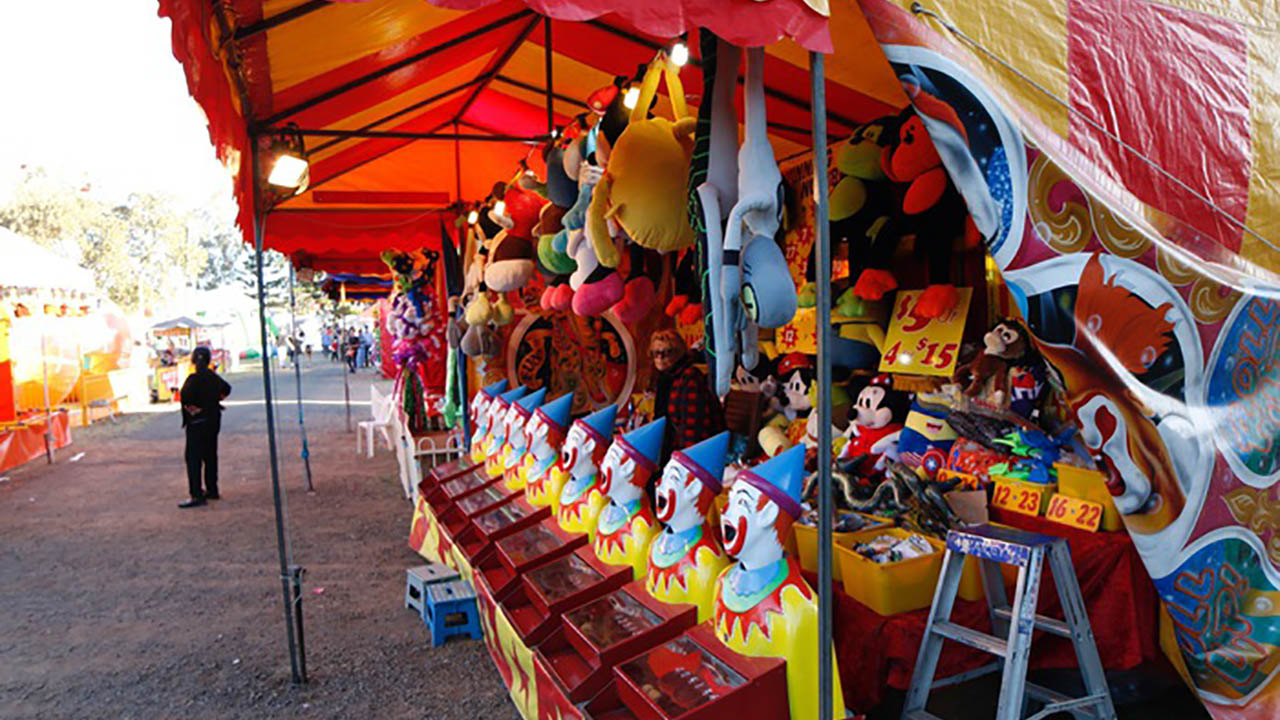 Sideshow Alley
A favourite to all, the Sideshow Alley will once again be host to a range of rides and games!
Things to see and do
Qld Dairy Showcase on the Wednesday 14th July
Friday 16th and Saturday 17th July;
Animal Nursery
Professor Wallace Puppets
Reptile Display
Pavilion Dispalys
Animal Judging
Trade Dispalys
Show Jumping (Friday & Saturday)
Local Campdraft (Friday morning)
Lockyer Valley Horse Archery Group (Friday afternoon)
Dog Jumping (Friday Evening)
Young Farmers Challenge (Friday Evening)
Australian Stockhorse Feature Show (Saturday)
Woodchop
Great array of Food available
Plus Great Show Rides